BDSM Body Waxing Candles
Low Heat / Temperature Candles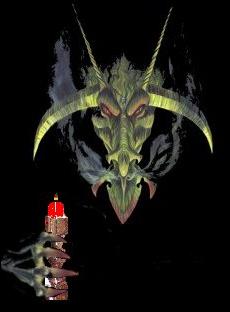 We Now Offer Leather & Dragons Blood Scented Candles !!!!

Check out the "Groups" for 10-15%
discount on groups of candles !
BDSMwaxplay will not show up on your credit card statement a vanilla name will
The Butcher, the Baker, and Tim the Candle Stick Maker <G>

Imagine a quivering, naked submissive moaning as you pour another splash of hot wax. Scenes like this are happening all over the country, all over the world. Sadly for wax players there are very few options for finding safe wax to play with. This leads many people to turn to store bought candles which may cause severe burns.
At BDSMwaxplay we realize that as a responsible waxplay consumer you are interested in safe alternatives to off the shelf candles. We would like to be your supplier for these candles as well as assisting you through education and creative ideas with our photos.
I started looking for BDSM waxing candles a long time ago. I could not find ones I wanted and nobody could tell me the amount of paraffin and/or soy in these candles. You MUST know the amount of paraffin and/or soy in the candles to determine the temperature and from what height to drip. Normal candles burn any where from 180-240 degrees. Paraffin and/or soy candles burn at 105-127 degrees. My candles are 100 % (plus dye) household paraffin wax and/or soy . My candles contain NO scents (only on special orders), which would ADD heat/temperature to the candles. We all know the 11 commandment, Thou shall not damage thy submissive. The darker the color will also add a small amount of heat/temperature to the candles.
Waxplay for me was a passion long before it was business, as you can tell from all the waxing images on this page and time spent on each. I used to only make them for myself and friends until I finally got smart and decided to share the finest, best, and largest selection of body waxing candles available on the market today with everyone else. We have been in business since 1999. Low melting points of 105 F to 127 F. Reasonably priced. Wholesale and retail sales available. Secure on line shopping cart.
Even if you're not looking at buying my candles please feel free to email me or send me a message via yahoo messenger Tenderdom_atl Or join my yahoo/fetlife group and read other people's comments and techniques on waxplay. If you have any questions about waxplay, submissive ( and Dominant ) safety is more important then selling candles :) Remember the only wrong question is the one not asked.

Site created by Tim C aka TenderDom aka Candleman
© Copyright BDSMwaxplay, 1999
Last revised: April 09, 2012.
DISCLAIMER!
All of my products are sold as NOVELTIES ONLY. Tim C dba TenderDom owners take no responsibility for injury or any other complications that may arise from use of any of the products. Descriptions are for conversation only and are not meant in any way to imply use of novelty items.
All Rights Reserved. All Photos and Text appearing within this listing are the property of or licensed to Candleman aka TenderDom. Copying without written permission may be legally actionable.